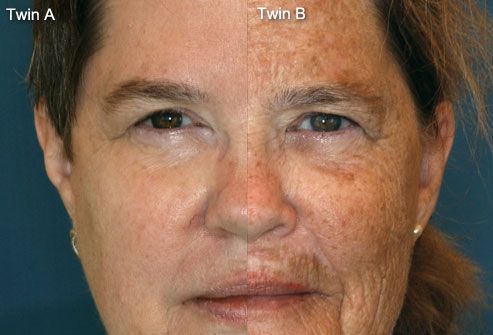 One thing for certain is that our skin ages! Some of this will be caused by the natural aging process and some by UV rays. There are 2 different types of UV rays, UVB (burning) and UVA (aging). UVA rays attack our skin all-day, everyday regardless of rain or shine.
UVA rays are responsible for 80% of premature aging! Here at symetrie we recommend Heliocare SPF 50 , this comes in many formulations to suit all skins and you can even use it as your moisturiser,
By using SPF 30+ as part of your daily routine will greatly help to protect your skin from premature aging.