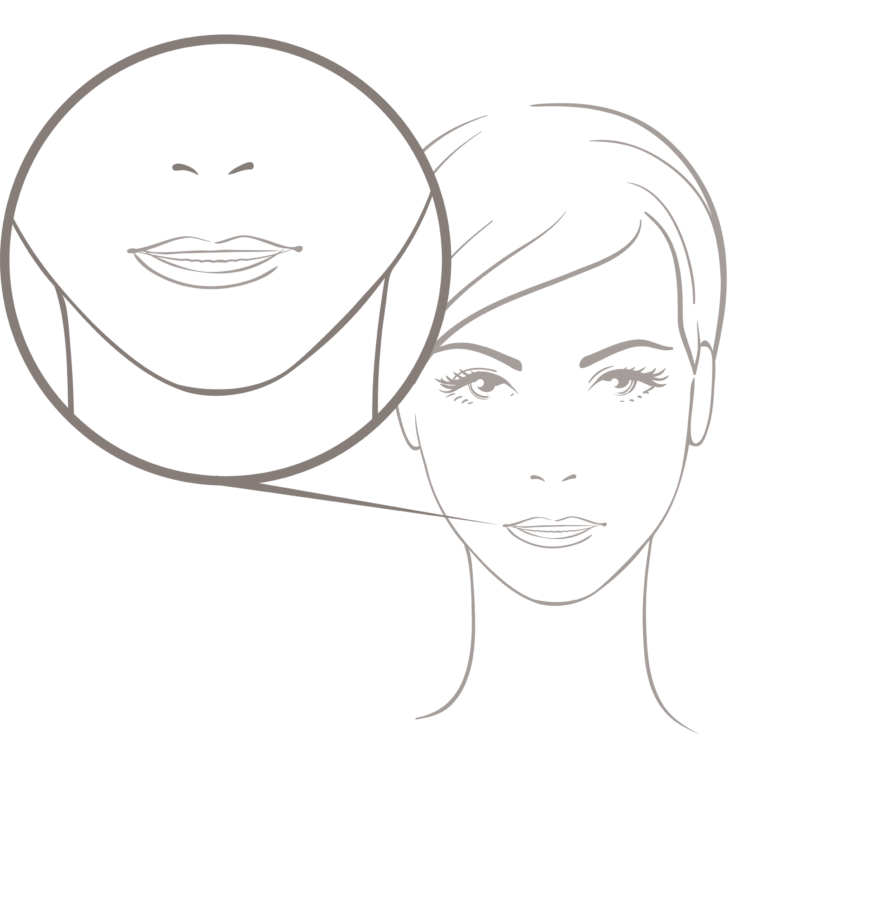 I would highly recommend Symetrie Aesthetic Clinic. Tracy is a very experienced and competent nurse and would strongly recommend Symetrie if you want any cosmetic facial treatments. ......It's fabulous

Susan Hall
Thinning Lips
Thin lips can be completely natural but they can also be a sign of ageing – Men and women can have thin lips.
The main reason that lips begin to thin and lose their natural, full shape is for the same reason your skin begins to sag with time: a natural decline in collagen. Young lips are full because young skin contains plenty of collagen which keeps your lips moist and plump. As we get older, the rate at which our body produces this vital protein begins to slow. This can lead to wrinkles around the lips that can really age the face.
It is very simple to achieve fuller lips and reduce the appearance of wrinkles around the mouth.Lip Enhancement, shaping and plumping is a revolutionary non-surgical method of addressing thin lips to add volume and shape without the need for surgery!
At Symétrie we offer nurse administered dermal fillers, which have been proven to achieve excellent results for many people. Small amounts of filler are injected into the lips and surrounding area as required to create fuller lips and smooth wrinkles.
With all injectable fillers it is important to ensure you have the treatment carried out by a registered and insured practitioner. Injecting fillers into your face or lips is not something that you should risk allowing an unqualified person carry out. Unfortunately at the moment literally anyone can inject fillers with no training or knowledge of the facial muscles, nerves or blood vessels under the skin – at Symétrie all treatments are carried out by Tracy who is a registered nurse with nearly 20 years experience of aesthetics.
Book Free Thin Lips Consultation Online
Extremely professional, a very caring person, highly recommend Tracy to carry out any treatments in a lovely calm environment with the use of fantastic products.

Angela Cooper