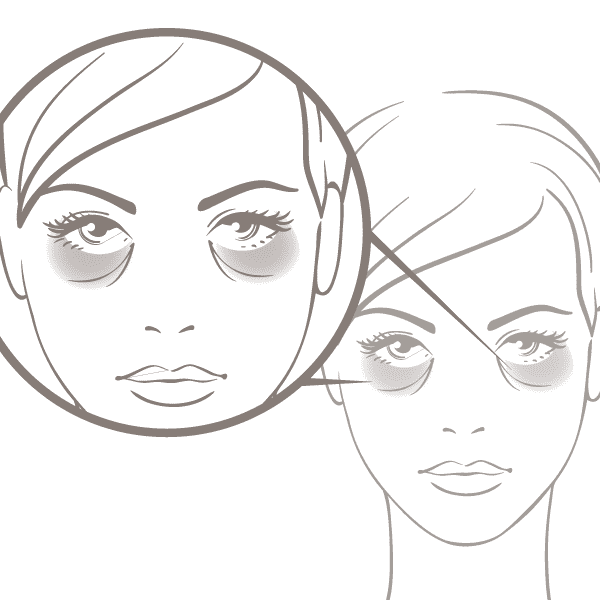 Very satisfied with the treatments I've had. Tracy is very experienced and a lovely lady so totally felt at ease.

Holly Jk
Ageing Eyes – The skin around your eyes ages quickly. The skin itself is very thin and is more prone to laxity, developing fine lines and wrinkles, becoming looser, and even thinner. Add genetics, gravity, stress and years of squinting and smiling and what you get are crow's feet, dark circles and under–eye puffiness—factors that instantly add years to your appearance.
That's why it's worth investing in one of our great eye treatments to prevent signs of ageing.
Dark circles are created by fat and tissue loss in the under eyes or upper cheeks and can be a distressing problem, due to a constant tired look. This can be treated by Injectable fillers containing hyaluronic acid. For those clients who would rather not have fillers under the eye, RRS EYES is another  alternative. This treatment is designed to help dark circles and the 'tired eyes look'. It is delivered by mesotherapy around the eye, to enhance  the eye contour, targets superficial wrinkles around the eyes and improve the appearance of bags under the eyes
Book Free Ageing Eyes Consultation Online
Really happy with my results, lovely ladies and 100% will return, very professional and welcoming xx

Kim Rossetti