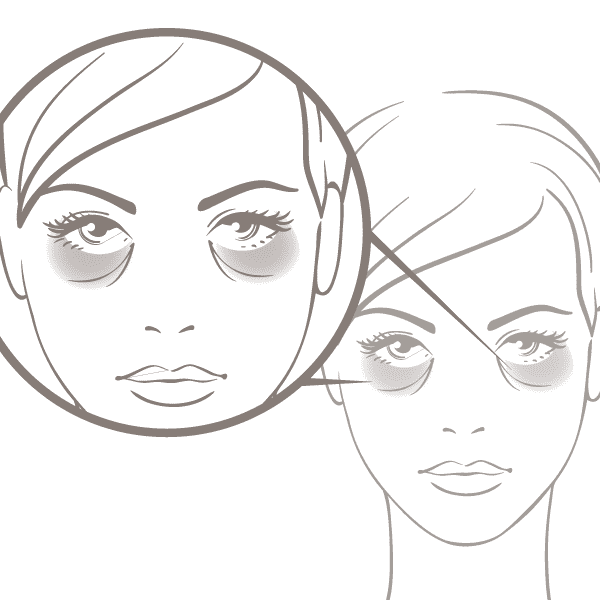 I would highly recommend Symetrie Aesthetic Clinic. Tracy is a very experienced and competent nurse and would strongly recommend Symetrie if you want any cosmetic facial treatments. ......It's fabulous

Susan Hall
Ageing Eyes – The skin around your eyes ages quickly. The skin itself is very thin and is more prone to laxity, developing fine lines and wrinkles, becoming looser, and even thinner. Add genetics, gravity, stress and years of squinting and smiling and what you get are crow's feet, dark circles and under–eye puffiness—factors that instantly add years to your appearance.
That's why it's worth investing in one of our great eye treatments to prevent signs of ageing.
Dark circles are created by fat and tissue loss in the under eyes or upper cheeks and can be a distressing problem, due to a constant tired look. This can be treated by Injectable fillers containing hyaluronic acid. For those clients who would rather not have fillers under the eye, the enerpeel lip and eye peel is a good alternative. This peel is specifically designed to target dark circles, fine lines and lax skin.
I've had Botox for a few years now but I have to say Symetrie is the best Tracy was gentle friendly and the whole experience was the best one I've been to. If your thinking of having any treatment go to Symetrie the experience shows and great value

Denise Arkell