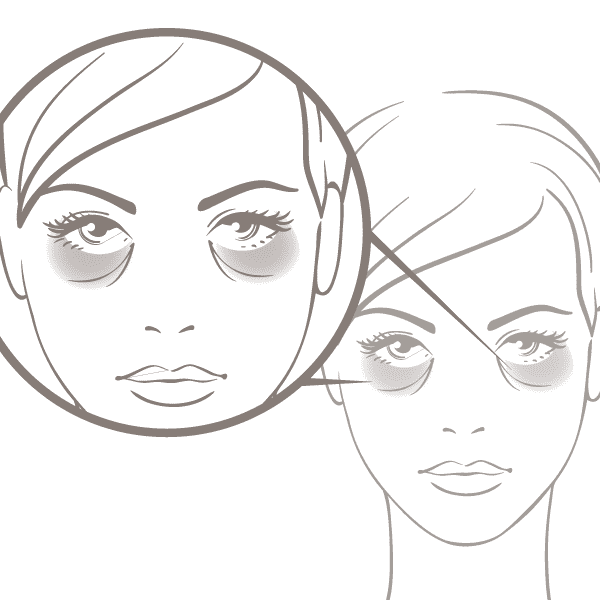 Walking into Symetrie you are greeted with a warm welcome, into a clean and well decorated reception area, with comfortable seating and drinks offered whilst waiting for your treatment. The treatment i had was with Tracy, I was made to feel at ease when Tracy spoke thoroughly about treatment. Step by step i was reassured and asked if i was ok and comfortable. After my treatment I was given very good after care advise to which I followed, post treatment everything was fine. My experience at Symetrie was 5 star, everything carried out with such professionalism from start to finish from all staff. I highly recommend Symetrie to all.

Phoebe
Ageing Eyes – The skin around your eyes ages quickly. The skin itself is very thin and is more prone to laxity, developing fine lines and wrinkles, becoming looser, and even thinner. Add genetics, gravity, stress and years of squinting and smiling and what you get are crow's feet, dark circles and under–eye puffiness—factors that instantly add years to your appearance.
That's why it's worth investing in one of our great eye treatments to prevent signs of ageing.
Dark circles are created by fat and tissue loss in the under eyes or upper cheeks and can be a distressing problem, due to a constant tired look. This can be treated by Injectable fillers containing hyaluronic acid. For those clients who would rather not have fillers under the eye, RRS EYES is another  alternative. This treatment is designed to help dark circles and the 'tired eyes look'. It is delivered by mesotherapy around the eye, to enhance  the eye contour, targets superficial wrinkles around the eyes and improve the appearance of bags under the eyes
Book Free Ageing Eyes Consultation Online
Very satisfied with the treatments I've had. Tracy is very experienced and a lovely lady so totally felt at ease.

Holly Jk