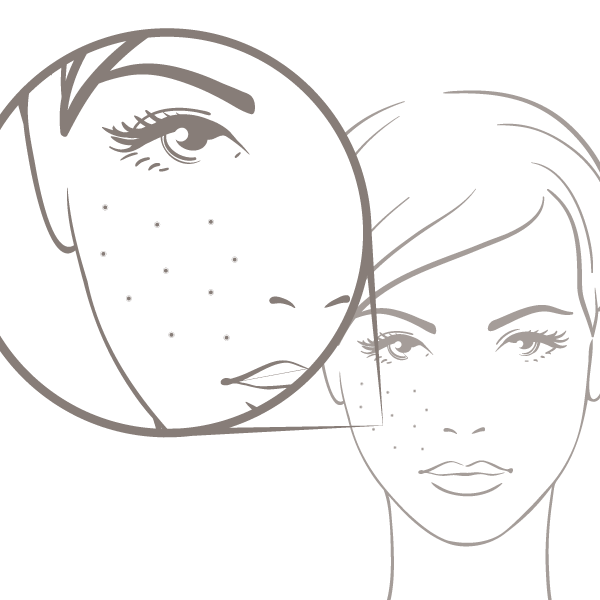 I've had Botox for a few years now but I have to say Symetrie is the best Tracy was gentle friendly and the whole experience was the best one I've been to. If your thinking of having any treatment go to Symetrie the experience shows and great value

Denise Arkell
Overactive sebaceous glands (or simply, oil glands) cause oil to constantly pass through the pores, and in some cases, clog them. This may lead to skin's loss of elasticity, which result in enlarged-looking pores.
This is a common complaint that clients are concerned about.
 eDermastamp® stimulate the skins natural healing response by encouraging the production of precious growth factors, collagen and elastin formation to tighten and refine pores.
Walking into Symetrie you are greeted with a warm welcome, into a clean and well decorated reception area, with comfortable seating and drinks offered whilst waiting for your treatment. The treatment i had was with Tracy, I was made to feel at ease when Tracy spoke thoroughly about treatment. Step by step i was reassured and asked if i was ok and comfortable. After my treatment I was given very good after care advise to which I followed, post treatment everything was fine. My experience at Symetrie was 5 star, everything carried out with such professionalism from start to finish from all staff. I highly recommend Symetrie to all.

Phoebe