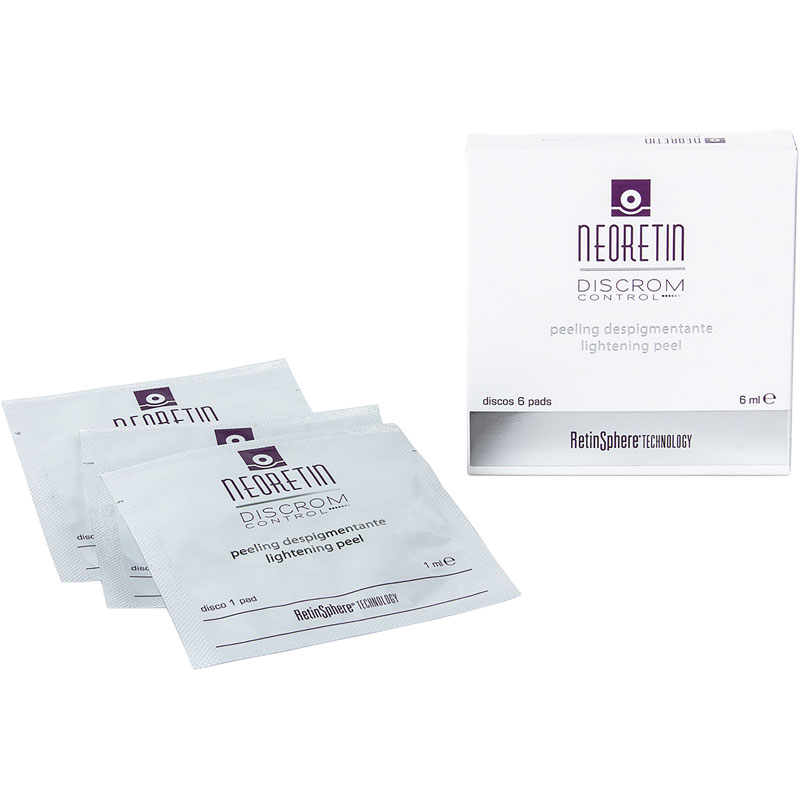 VISIBLY LIGHTENS THE SKIN AND UNIFIES THE COMPLEXION
GET THE GLOW WITH A POWERFUL PIGMENT CONTROL!    https://symetrie.co.uk/product/neoretin-lightening-peel-pads/
Neoretin Discrom Control Skin Whitening/Skin Lightening Peel Pads is the new miracle weapon in the fight against hyper pigmentation. By combining two innovative technologies, RetinSphere Technology and Whitening Booster System, Neoretin achieves maximum effectiveness with maximum tolerability.
The Concentrated pad with powerful skin whitening ingredients carries out an intensive peeling and skin whitening activity.
Benefits
Lightening/Skin Whitening (Whitens complexion)
Clearer Complexion (Treats Acne and Blemishes)
Anti-ageing
More Uniform Complexion (Dissolves clogged pores)
More Moisturised (Moisturiser)
Smoother Skin (Removes and prevents skin ageing)
Balances oil production on the skin
Skin Whitening, Anti-ageing
Removes and prevents skin ageing
Moisturise, UV Protection
Dissolves clogged pores
Treats acne and blemishes
Balances oil production on the skin
Let your skin be nourished and rejuvenated
Formulated for use on darker skin tones                   
How to use
Unless otherwise advised, apply to the face once a week in the evening. Gently massaging with a circular movement over the skin for one minute to remove dead cells and facilitate penetration of other ingredients. If tolerated, let it work overnight and rinse
After your application, apply  Neoretin Discom Control Gelcream and the Neoretin Discom Serum for optimal whitening results.
Always use a Sun block we recommend any of the Heliocare 360 range