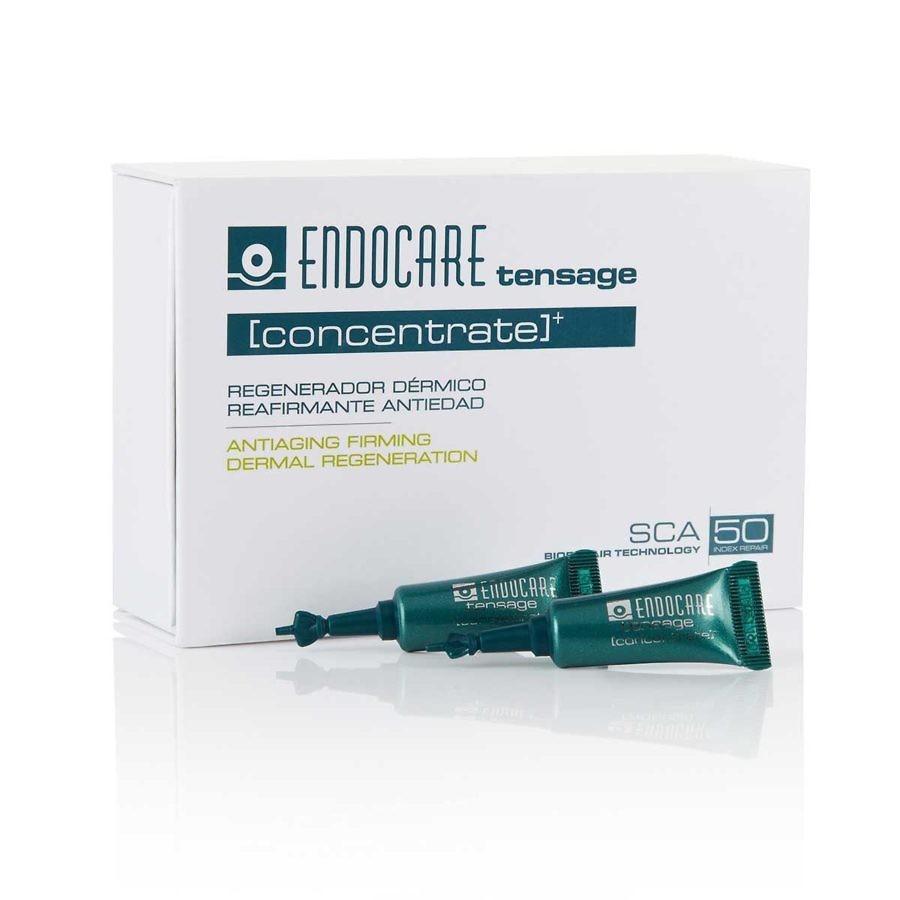 A rich serum with an intense and skin boosting SCA Biorepair index of 50%.
Endocare Tensage Concentrate Serum can be used to treat skin on the face, neck and decollete, regenerating and firming photo-damaged skin with it's ultra-strength combination of ingredients.
On top of the clinically proven SCA Biorepair technology, the ampoules also contain skin brightening ingredients albatin, alistin and natriquest, as well as intensive hydrosystem skin moisturisers.
Endocare's Tensage range targets the effects of ageing deep within the skin to give you outstanding visible and physical results in rejuvenation. The key ingredient is Endocare's SCA Biorepair Technology, a clinically proven snail-derived growth factor complex.
When applied daily Endocare products have been clinically proven to significantly:
Reduce lines and wrinkles
Increase elasticity and tightness
Enhance texture, tone and luminosity