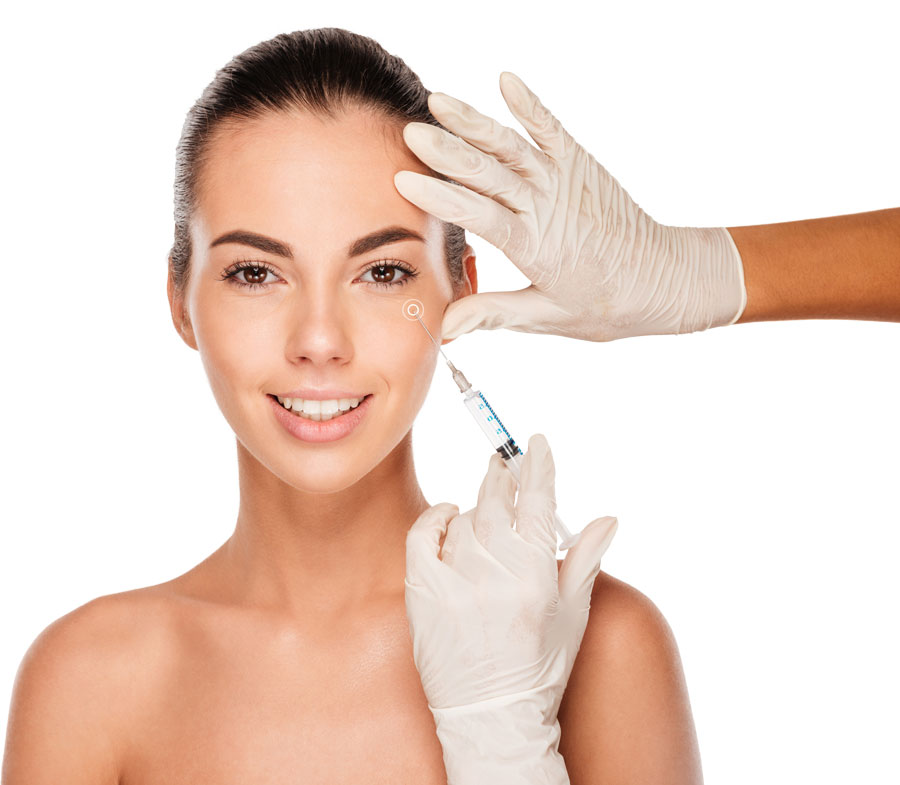 Dermal fillers are a highly effective non-surgical method for facial rejuvenation, smoothing out deep lines, such as nose to mouth lines to restore a softer and more youthful appearance. The treatment is very short with no recovery time, so we can schedule your treatment around your working day.
Dermal fillers are a popular option for smoothing fine lines and tell-tale wrinkles. Dermal fillers are injected into wrinkles causing the area to 'plump' up, filling in the wrinkled area. They can also be used to increase the volume and definition of the lips and cheeks.
We aim for a natural, soft look that gives you a refreshed appearance.
Dermal Fillers can be used to improve:
Acne scars
Depressions or pockmarks in the skin due to injury or disease, for example, chickenpox marks
Unevenness in the skin after surgery or skin grafting
Deep 'smile lines' which run from the side of the nose to the corners of
the mouth
'Crows feet' at the corner of the eyes
'Frown lines' between the eyebrows
'Smokers lines' Lipstick lines which are vertical lines on the top lip
'Marionette lines' at the corner of
the mouth
'Worry lines' which run across
the forehead
The definition of the lip border
Other facial lines.
Dermal Fillers restore lost volume to your face and plump areas, so that deep set lines are smoothed. As we get older (from around 25 years of age) our bodies stop producing collagen and elastin, both of which contribute to the youthful look.
You should never ever consider having any kind of injectable treatment at a beauty spa or salon. You should always use a properly qualified aesthetic clinician that practises in a clean, safe and appropriate environment.
You can rely and trust Tracy at Symétrie she has been in the aesthetic industry for over 15 years. She has been qualified as a Nurse for over 20 years, and in General Nursing specialised in Coronary Care Nursing and Surgical Nursing. She is a member of the RCN (Royal College of Nurses), Dermatology Nursing and fully registered with the NMC (Nursing & Midwifery Council) as an Independent Nurse Prescriber. Tracy has trained Doctors, Nurse Prescribers, Dermatologists, Plastic Surgeons and Consultants in Dermal Fillers and Botulinum toxin for over 7 years.
So for Dermal Fillers you can be confident that Symétrie will give you the safest and best results. Book a FREE Consultation